WELCOME 
Welcome to the Sherwood Park Seventh-Day Adventist Church. Thank you for stopping by and browsing our site. Know that you are openly welcomed, accepted and loved. You matter to God and you matter to us. 
We are committed to following Jesus and His word. We would love an opportunity to worship with you either in-person or online as we continue to build community.
WORSHIP WITH US: 
We are located in the downtown core of Sherwood Park at 120 Festival Way. Our facility features a recently renovated sanctuary and a spacious fellowship hall for wholesome connections.
Join us on Saturday mornings, starting with our main service at 10:00 am, followed by Bible study for the entire family at 11:30 am.
Saturday Worship Service: 10:00 AM
Saturday Bible Study Classes (adults and children): 11:30 AM
Wednesday Prayer Meeting: 7:00 pm
NEWS & ANNOUNCEMENTS
June 1o - Youth Program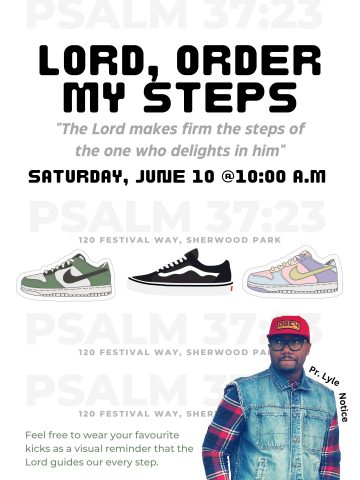 Park Walks -Selected Saturdays @ 5:30pm - 7:00pm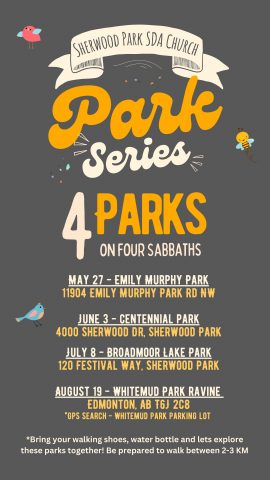 Register for our Community Garden at 
communitygardens@sherwoodparkadventist.ca